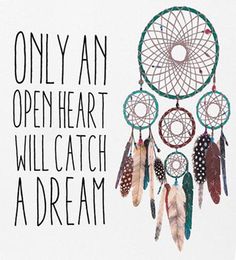 Nothing excites me more than watching our team grow! I am so honored to be working along side some of my best friends, constantly creating new friendships, and helping to guide people to achieve a Life filled with fun, drive, passion, purpose, inspiration, abundance, achievement and possibility! In what other world do you get to build a business where positive people help lift each other up, encourage personal development, and have unlimited support for one another!? Well, this industry (that in the past I didn't really understand or care to learn more about) EXISTS! And I am so blessed that IT FOUND ME, ironically at my lowest point where we were struggling to "just get by" and I just wanted to get out of my unbalanced funk. Now I always say that weightloss was just an added bonus! lol

I have learned so much and grown so much because of this business in only a little over a year so I am SO EXCITED for what the future holds for all of us! We are blessed to be able to surround ourselves with like minded people sharing common visions as we are building together to make dreams a reality, learning from the greatest in our company. I could only imagine that this may sound cliche, especially from the outside looking in, but I am telling you that this opportunity has seriously saved myself and my family, no more hubby working 2 jobs, no more worrying about bills, no more counting calories, all while combining 2 necessities in life, health and wealth! I am able to achieve a life worth living, not a life always feeling like we were trying to keep afloat. This is not just a J-O-B but a LEGACY for us to leave behind for our children to experience the good life, for us to finally achieve our dream vacation to disney and to never have financial fear, to show them how to appreciate that it doesn't come for free but with perseverance, work, and sacrifice we have the ability to make our dreams come true.

So blessed to be with my girls for our FUN HEALTHY PARTY the other night, sharing our vision ….it was an absolute reminder that know I am on the exact path I was always destined to be on!!!
To learn more bout dream catchers and the reason we have chose our team name>> "
The original web dream catcher of the Ojibwa was intended to teach natural wisdom.

They were woven by the grandfathers and grandmothers for newborn children and hung above the cradleboard to give the infants peaceful, beautiful dreams. The night air is filled with dreams. Good dreams are clear and know the way to the dreamer, descending through the feathers. The slightest movement of the feathers indicated the passage of yet another beautiful dream. Bad dreams, however, are confused and confusing. They cannot find their way through the web and are trapped there until the sun rises and evaporates them like the morning dew."

We love how symbolic this creative craft is for our very spirited team, we all believe in the law of attraction and envision what we want to manifest into our lives. We each believe we serve a greater purpose here on this Earth and our dreams are to help others find their own place to give. Unfortunately, the negative thoughts can certainly take over at times, Life is not always easy and there are definitely challenges venturing on new land along this journey. That is all apart of the experience but as we are gaining insight...We wish to rid our minds of those "bad dreams" and negative self chatter, only to make space for abundant positive thoughts and to manifest our dreams into a reality. The dream catcher represents the perfect symbol of what we ultimately are seeking, to catch our dream while pursuing our visions. To learn more about Dream Catchers check out this site!>>
http://www.dream-catchers.org/what-is-a-dream-catcher/