AROMAFLOW YOGA CLASS | SERIES
Traditional Holistic Practices together complement the bodies own natural healing abilities, encompassing an empowering journey on our mats through our senses... physically, mentally, spiritually, emotionally, and beyond.
WHAT IS AROMAFLOW?
Rachel will essentially (pun intended!) be integrating the power of Aromatherapy, Pranayama (Breathwork), during a Soulful Guided Vinyasa flow, with the energetic functions and the healing powers of essential oils during your postures, combined with Reiki, Divine Healing. Via Olfaction (our smell, nose canal), the aromatics pass through the Blood Brain Barrier, making it accessible to affect emotions and the nervous system as well as its impact on the limbic system (the emotional brain), making this truly a Divine Spiritual practice for all to indulge. Ayurvedic principles will also be embraced during some of these sessions, the world's oldest medicinal wisdom, to elevate a deeper understanding of ancient traditions and this integration of holistic health for wellbeing.
• REDUCE STRESS, ANXIETY & DEPRESSION
• INCREASE ENERGY AND DECREASE FATIGUE
• IMPROVE MEMORY, FOCUS AND CONCENTRATION
• STRENGTHEN YOUR MUSCLES AND INCREASE FLEXIBILITY
• IMPROVE POSTURe AND ALIGNMENT
• OPEN ENERGY CHANNELS (CHAKRA'S + NADI'S) TO MAKE SPACE
FOR GROWTH AND HEALING
• IMPROVE YOUR OVERALL HEALTH AND REDUCE RISK FOR DIS-EASE
• CONNECT TO YOUR TRUE NATURE, OPENING YOUR AWARENESS
• FIND THE STILLNESS WITHN YOUR MIND AND BODY TO BE FULLY PRESENT
WHAT TO EXPECT:
Included in this Weekly Series is a 60 minute Soulful Vinyasa Practice (ALL LEVELS WELCOME), Aromatic Blends diffused throughout the space and used topically during your flow (to the Students discretion) all created by Rachel, to enhance your senses, followed by a High Vibrational Reiki Healing during your Savasana. If you register for all classes within the series, you will receive a special Mothers By Nature's EO Blend to bring your beautiful experience home with you in a bottle at the completion of the Series.
Rachel is honored to be of service on your Journey towards optimal wellness.
ABOUT THE TEACHER:
Rachel Lee Cronin is a Certified Yoga Teacher, Reiki Healer, Holistic Aromatherapist, and
founder of Mothers By Nature, a Reiki infused Therapeutic Essential Oil line. She shares her
wisdom and love for integrative healing in all her classes, workshops, and especially at
home with her family. She has a passion for creating, especially concocting unique blends
to assist in remedies of healing and balancing. With a degree in Psychology and her desire
to help others, she offers classes for you to deepen in your personal practice, open channels
to clear blockages, fine tune the psyche, and to promote purification by integrating Mind
Body connection. Rachel combines her fun, creative, and healing nature of inspiring others
by organically threading Holistic Therapies into each practice, opening the doors for you to
explore not only your physical body but to open your heart to awaken into a deeper
consciousness.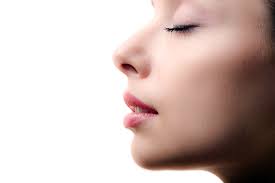 YOGA & AROMATHERAPY WORKSHOP